Matritv Kaksh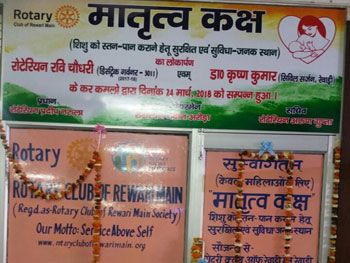 "Matritv Kaksh" A safe, hygienic and beautiful cabin (near OPD area at Civil Hospital, Rewari) for ladies to feed their infants during OPD waiting hrs.
Rotary Water Cooler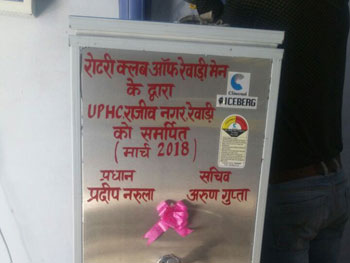 Water Filteration & Cooling Unit (80ltr. Storage & Cooling Capacity) Installed at UPHC, Rajiv Nagar, Rewari
Pulse Polio Vaccination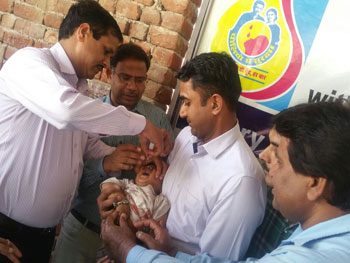 Regular programs to promote pulse polio vaccination
Rotary Water Hut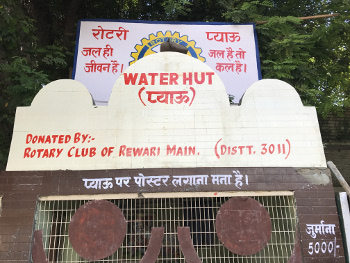 Constructed in 2014 near Shiv Chowk, Rewari. Water hut is equipped with RO & 2 ton chiller plant having chilling capacity of 1000 ltr. Water per hr.
Rotary Water Cooler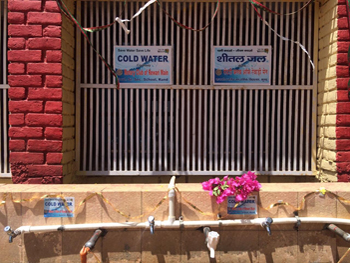 Donated to Govt. Sr. Sec. School, Kund in 2014.
Rotary Mortuary Van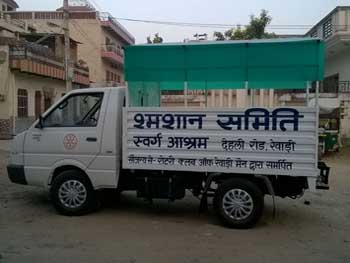 Donated to Sward Ashram, Rewari in 2016. Only such van in district which is providing subsidized services to needy families.
Rotary Library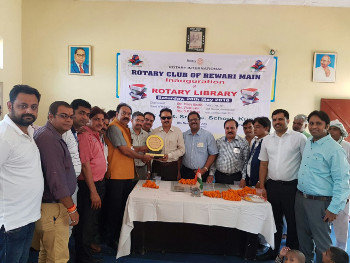 Donated to Govt. Sr. Sec. School, Kund in 2015. Having books and furniture worth 2lac given by our club to promote education.
Hand Washing Stations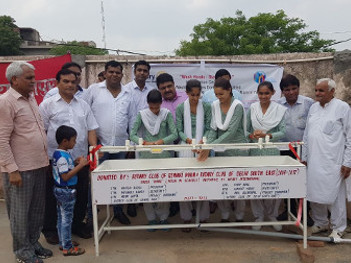 Joint project in 2017 with Rotary club of Delhi South East. Donated to 8 Govt. schools of Rewari to promote hand wash habits among their students.
Wheel Chair on Demand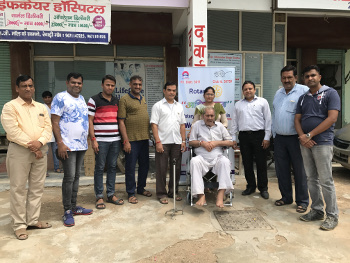 Club provides wheel-chairs to needy patients on regular basis as on demand basis.
Rotary Blood Service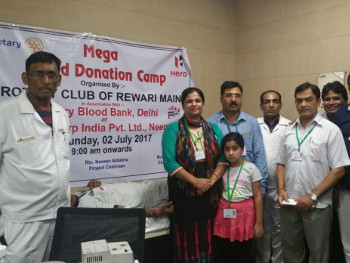 Our club is providing 24/7 blood services to the people of Rewari. We are also engaged in organizing various blood donation camps every year with a target to achieve at least 1500 units per year for the different Blood Banks run either by Rotary or Government.
ROTARY NAVPRERNA VOCATIONAL CENTRE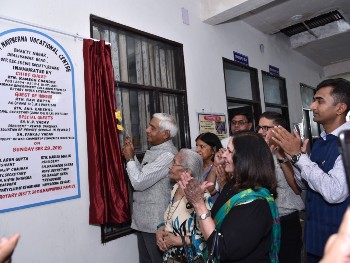 Rotary Navprerna Vocational Centre for specially abled kids at Bhakti Nagar Rewari
Rotary Water Cooler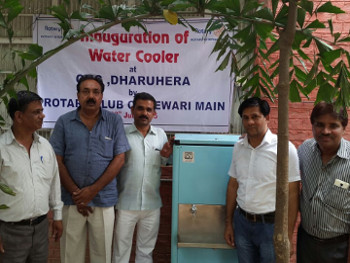 Donated to Govt. Sr. Sec. School,CHC Dharuhera in 2014.